http://www.mentalhealthamerica.net/conditions/tips-teachers-ways-help-students-who-struggle-emotions-or-behavior
The Anti Bullying Teacher Toolbox

The idea behind this tool box is to provide as many resources as possible to help a teacher deal with the bullying epidemic. It is downloadable and has many links that can be accessed with a click. It provides material that can be added to and can be modified. It has podcasts and some very unique videocasts. Believe it or not it is a starting point for teachers and as they move forward they can create their own folder and add materials to the tool box making it their own very powerful resource that can be used to help students and other teachers deal with bullying issues in their school. Be sure to use the links, this tool box is designed to be viewed on your computer. You don't have to be on the web as some of the links were created offline.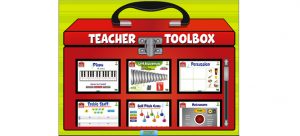 Schedule Now For 2017-18
If you are planning for the 2017-18 school year you are probably looking for a quality in-service or keynote to start off the year. Jim Burns is a former teacher, and administrator with over forty years of experience. He has been a professional speaker since the year 2000. He is a college instructor, anti bullying consultant, writer, and course designer. In May of 2015 Jim was awarded the degree of Doctor of Humane Letters for his almost 40 years of work in the area of student behavior management and anti bullying. He can speak to your staff on a variety of topics that are both humorous and enlightening. He believes that Everybody Knows about the true issues in education but for some reason can't come up with the solutions. He offers self study professional development opportunities that can be found at www.bpconlineacademy.com. To learn more about scheduling an in-service or a consultation click on the link below for more information.