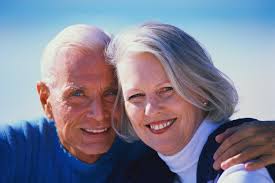 1. Listen without Interrupting
2. Speak without Accusing
3. Give without Sparing
4. Confront without Condemning
5. Answer without Arguing
6. Share without Pretending
7. Enjoy without Complaining
8. Trust without Wavering
9. Forgive without Punishing
10. Promising without Forgetting
Well there they are 10 great ways to build any relationship. That is to build; I mean this stuff doesn't happen over night. We may like things to happen fast but when it comes down to people expectations are always a problem, and what we expect we never get in whole and the parts that we get are never really enough. We have to learn to be patient with those that are family members, loved ones, and co-workers. We can't keep pulling up the flowers to see how the roots are doing, and we can't count on others to do these things for us. So, we have to take the time to work on these things and model them ourselves. They require self awareness, empathy, respect, kindness, and at times the ability to be truthful with our own shortcomings. So, let's take a look at these and work through the process one at a time. For me writing this article is almost like therapy because what I have discovered is that more often then not I have failed at many of them.
Listen Without Interrupting
There are five types of listening: Ignoring, pretend listening, selective listening, attentive listening, and empathic listening. Most people listen to respond and don't truly try to understand what another is saying. Their minds can be on another planet that is buried under their own problems and headaches. They are always looking to get a word in and are always there with some type of advice or backyard psychology. They pretend and select and only connect to what is familiar to them. Good listeners have empathy, and can put themselves in the shoes of the speaker. They truly work to understand and can make every word that comes out of the mouth of the speaker the most important words they will ever hear. The ability to listen and understand in empathic way is so important to our children, our spouses, and our loved ones and for some reason they seem to always get the short end of the stick. We fight, we argue, and we ignore those that are closest to us and we want to appear to be good listeners to those that are casual acquaintances, or co-workers. Try and just listen to the people that are closest to you and build a relationship with them first, then listening to others without interrupting will become part of who you are and it will become second nature.
Speak Without Accusing
"What have you done NOW!" or "NOT AGAIN." These are two phrases that we want to eliminate from our conversations. Now and Again; it almost sounds like a candy bar. But, in reality what they communicate is not very sweet at all. The word NOW communicates that you are fed up with persistent behavior that just aggravates and insights you to anger and the word AGAIN communicates that I told you I didn't like what you said or did in the past and you just are not listening to me. Our words need to be seasoned with salt and spoken in a manner that shows the same patience that we would like to have shown to us. Often the lack of patience that we have with ourselves is mirrored to others and we accuse them of a poor attitude, when in reality it us with the problem. People never do things to us without our permission. When we accuse someone of making us angry or upset, we have allowed it. This just gives us an excuse for our own poor attitude.
Give Without Sparing
Can we ever give enough? I don't just mean money; I mean time, love, and effort. At times these things can mean more to a relationship than money. They also can be harder to give. You can give your son or your daughter a $10 bill, but how about 10 minutes. You can say I love you but how about doing the dinner dishes. You can say I am proud of your performance but how about being there to watch a game or an award ceremony. At home, on the job, or in life in general talk is cheap and money is easier to give than our time, love, or effort. Going the extra mile on our job and not looking for something in return can be a tall order but it communicates to our employer and to others that we care, we are consistent, and we don't cut corners.
Confront Without Condemning
Everyone seems to fear confrontations, when in reality a confrontation when done correctly can reveal the truth and strengthen any relationship. The problem is we tend to set our boundaries in anger. So, when a confrontation occurs it usually turns into a verbal free for all with words being spoken that do nothing but damage a relationship. Confrontations shouldn't divide people they should bring them closer together. Families that have confrontations and fights at times could go years without speaking to each other. This creates such a gap that cousins, aunts, uncles, parents, and children become like the Hatfield's and the McCoy's feuding their entire lives. The blame game gets played and everyone fears the next wedding or maybe a funeral for fear of running into Uncle Charlie who they haven't spoken to since that argument that they had ions ago. So let's speak the truth for sure but always leave enough space in a conversation for a disagreement. And when we disagree do it right away without holding it in and ultimately holding a grudge. Remember the worst conversation that we can have is the one that we think we had. Revisit old conversation from time to time to clarify expectations and don't spread rumors and gossip amongst family members or co-workers. Always confront but never condemn.
Answer Without Arguing
My dad owned a bar of which I spent a fair amount of time in talking to his customers. At 18 I started bartending there. I was taught never argue with a customer for all of the obvious reasons. On any given day one customer would make a statement another would disagree and an argument would break out. No one just answered a question. Oh, they did but they always seemed to follow their answer with their point of view and let the other guy know just how dumb he was. Needlessly to say some relationships were rather strained. In your home or on the job if a question gets asked just answer it. There really is no reason to start an argument. Everyone is entitled to their own opinion, even your children. Often when a question is asked our response might be "why are you asking" or "why do you feel that way" which does nothing more than open a can of worms and starts an argument. Just answer the question, and enjoy the conversation.
Share Without Pretending
Strings, oh those dreaded strings that always seem to be attached to the things we do for other people. We all try to share from the heart, but always feel slighted when the person we shared with doesn't reciprocate in some way, shape, or form. After all I have done for you becomes the cry when we get fed up with getting nothing in return. The good feelings that we get from sharing should end there with no expectations attached. This is hard, very hard; especially with our children. We share unceasingly only to find out in the latter stages of our life our kids can't stand seeing our name light up in the caller ID of their phone. We pretended that there were no strings, but in reality there were and when we feel unappreciated those strings are pulling on the wreckage of a broken heart. We can share our life on a job and then discover that the place that we worked can live with us or without us as we stand on the unemployment line. We can't fake it or pretend but sharing with an open heart can make us very vulnerable and we have to be ready to be real in the things that we share.
Enjoy Without Complaining
Have you ever been asked to go somewhere that you didn't really want to go? Or maybe you were asked to do something that you really didn't want to do. Did you go, or did you do it anyway? Well, if you did what was your attitude like while you were going or doing? Often a wife will ask a husband to go or do things that he really doesn't want to do, but he does it. But, it is done with such a rotten attitude that his wife wishes that he didn't go or do. When we do things especially things for another person we should do our best to enjoy what we are doing and not complain about where we are our where we are going. Of course if you don't want to do or go you should make it as clear as day with a loving attitude and the reasons why we may not want to participate. While we are doing and going we shouldn't complain but enjoy the time spent with our loved ones, friends, or colleagues.
Trust Without Wavering
We can't trust someone that is not trustworthy. That person has previously provided us with all of the evidence to support our belief and he/she should not be trusted. If we have been lied to in the past it is extremely tough to trust others, especially those that we are in a relationship with. A good rule of thumb though is to trust until you have the evidence not to trust. Oh, don't get me wrong, don't look for it, but try and not be suspicious. That suspicion can only lead to jealousy which can have a damaging influence on any relationship. In the final analysis the only person that we have control over is ourselves. So, always be a trustworthy person and you will set the example for those around you.
Forgive Without Punishing
We should all practice forgiveness, but how difficult is it to forget. Let's face it unless we get amnesia we are not going to forget when we have been wronged or slighted in a relationship. So to say that we should forgive and forget is something that is very unrealistic to ask. What is true forgiveness though? True forgiveness is defined as: "Completely releasing an offender from the ongoing consequences of their actions." When we say I accept your apology we do so full well knowing that the thoughts of the person's actions will never leave our mind. We are the only one that is in charge of our own thoughts. Even after we forgive we should always be aware that the temptation to keep revisiting the hurt only keeps punishing and re-punishing our offender. If we have been offended by a family member, such as a spouse or our children their presence will be a constant reminder of their actions. If we have been offended by our boss or a co-worker our time at work will be all that more difficult. Gaining control of our own thoughts is the only way to practice forgiveness without punishing.
Promise Without Forgetting
Promises need to made very sparingly should never be made without understanding all of the variables that are related to the promise. Our children and even our loved ones may hang on our words and count on the promises that we make. If we say we are going to do something, and follow through with our actions we will build greater respect and trust in the relationships that we have with our significant others. If we say it we should do it, we should finish what we start, and we should be consistent. Talk is very cheap and we should remember what we say, because if we don't others will.